When we get calls to book adventures, we are often asked if they need a guided kayak tour. Well it really depends. We offer both guided kayak tours and kayak rentals. So the short answer is no, you don't NEED a guided kayak tour, but there are so many benefits to having a guided kayak tour.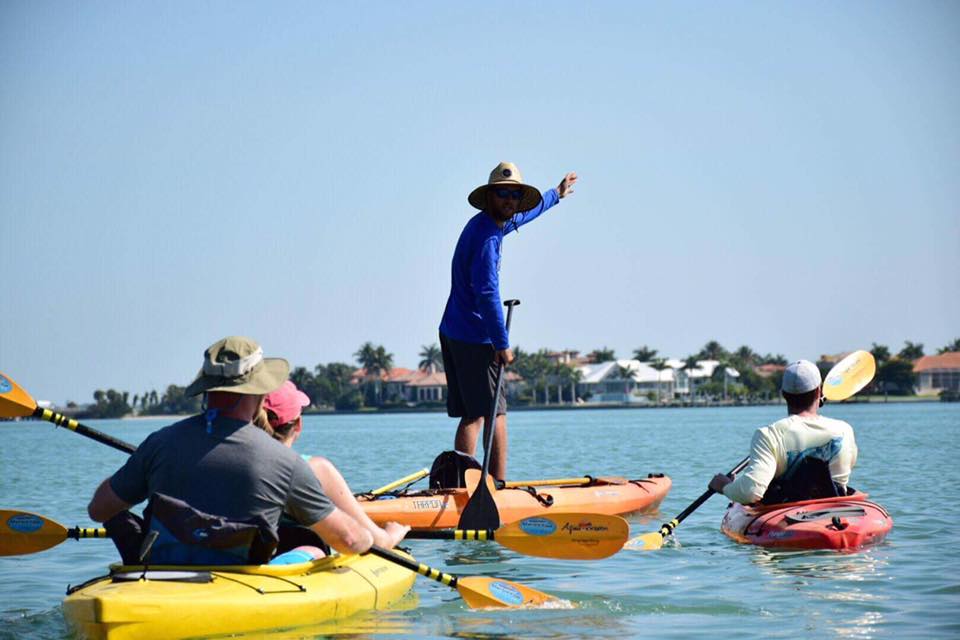 Our kayak launch location in Lido Key is in shallow protected waters of Sarasota bay, it isn't a difficult place to kayak. But when you have a tour guide to guide you through the waters, there are so many things to see and learn. Our guides are native Floridians, they are knowledgeable to the area and of the many different species that call this area home.
If you are going on a kayak tour and are hoping to see dolphins or manatees, which also call our area home, our local guides know the best areas to see them. Of course these are wild animals, and we can never guarantee that we will see them, but they do know where you will have the best chance of seeing them.
When taking a guided kayak tour through the exotic mangrove tunnels of Lido Key, your experienced guide will lead you through the many twists and turns, share their knowledge with you about the mangroves, their purpose, and about the marine life that calls the mangrove home.
Without an experienced guide, there are so many things that an untrained eye will just paddle right by, your guide can spot these things, point them out to you, and tell you all about them.
Of course the choice is yours, and if you do choose to rent a kayak, you will be given a detailed map of the area, as well as safety vests, and the area is yours to explore. Regardless of your choice, you'll have a great day on the water, and we'll be happy to help you make the best decision for your adventure!