Located just minutes away from Siesta Key and St. Armand's Circle is beautiful secluded Lido Key. There you'll find beautiful gulf views, native wildlife (including bottle nosed dolphins and manatees, and an exotic mangrove forest). It's close enough to all the action yet far enough away to feel like you're in your own little slice of paradise.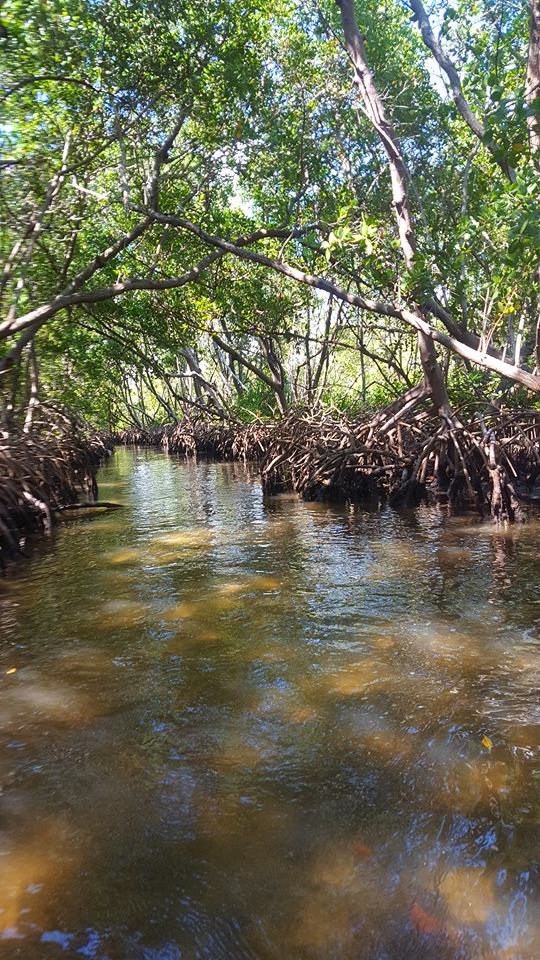 These mangrove tunnels are a popular spot for an exotic adventure in Sarasota bay. Mangroves are so important to Florida's ecosystem, not only do they serve as nurseries for many types of fish and oysters, crabs and shrimp, but they are also rookeries for many different species of birds. Their root system also helps to prevent erosion and protect Florida's shoreline. They're a very important tree.
Lido Key is a great place to spot dolphins and manatees before entering the tunnels. When in the tunnels it's fun to observe the different ocean life such as starfish, jelly fish, different sponges, as well as plenty of horse shoe crabs and shells. There are usually plenty of crabs climbing along the mangroves too.
Kayaking the mangrove tunnels is always a magical adventure. It's usually nice and quiet, but for the sounds of nature, and the sounds of paddles in the water. The mangroves provide shade, so it's also a cool relief from the summer sun. The light is filtered and provides magical views of the wildlife both above and below the water.
Fun fact: Many of these "mangrove tunnels" were once man made ditches which were dug years ago as a way to control mosquitos. This didn't work, and eventually they turned into mangrove arbors. Other mangrove tunnels grew naturally due to the tides ebbing and flowing. When maintained well, they provide a unique way for eco outfitters such as Adventure Kayak Outfitters to provide not only an enjoyable time on the water, but an adventure through a beautiful ecosystem as well! Book your tour today!