Spring Break is right around the corner. It's a great time to head down to Sarasota, visit the beautiful Siesta Key Beach, hang out with friends and go on a kayak tour! What better way to relax with nature, take a much needed break from school while hanging out with friends, than on a kayak tour?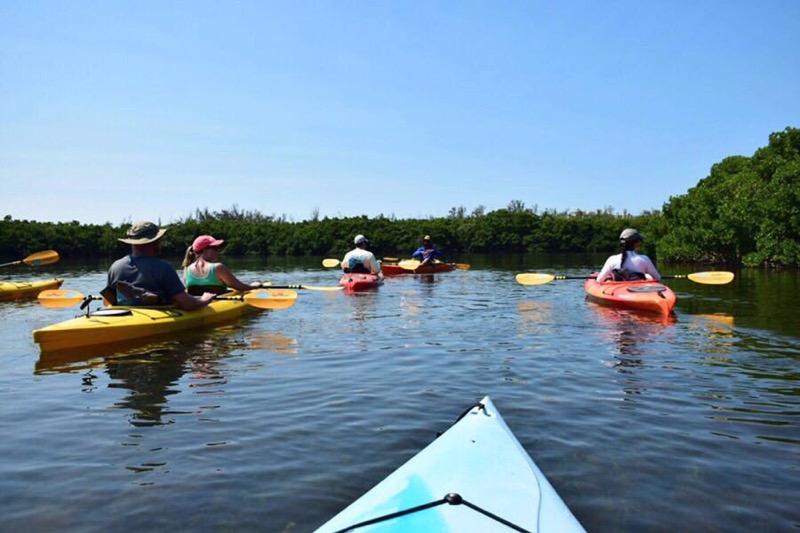 You can see the light at the end of the tunnel, school is almost done for the semester and it's time to refresh. A kayak tour on beautiful Lido Key nestled in the Gulf of Mexico in Sarasota, close to Siesta Key Beach is just what you need to relax and have some much needed fun. Grab a bunch of your closest friends for an adventure filled trip you won't soon forget!
Your kayak tour will get you up close and personal with some beautiful wildlife. We typically see bottle-nosed dolphins. They call our area home due to the warm shallow waters. We also see manatee, they love the sea grass we have in addition to the shallow water. We have plenty of exotic birds including pelicans, herons, egrets, hawks, egrets and roseate spoonbills. You can also see turtles and sting rays, as well as many different types of fish jumping about. We can't control the wildlife we see, but these are some of what you can see on a typical day out.
Our journey into the exotic mangrove tunnels is a whole other experience. It's quiet and serene, it's shaded too. The mangroves are home to crabs and sea stars. The mangroves have different paths which lead you into the sun-filled grass flats of brushy bayou and Big Grass Lagoon.
Come and discover an eco kayak tour into the shallow protected waters of Lido Keys, a unique experience during your Spring Break, one you won't soon forget. Book your tour today!