Who's ready for an experience you won't forget? When you book a kayak tour with Adventure Kayak Outfitters, the original kayak outfitter in Sarasota, Florida, that's exactly what you'll get. Whether you're an expert on a kayak or a beginner, it doesn't matter, we've got you covered.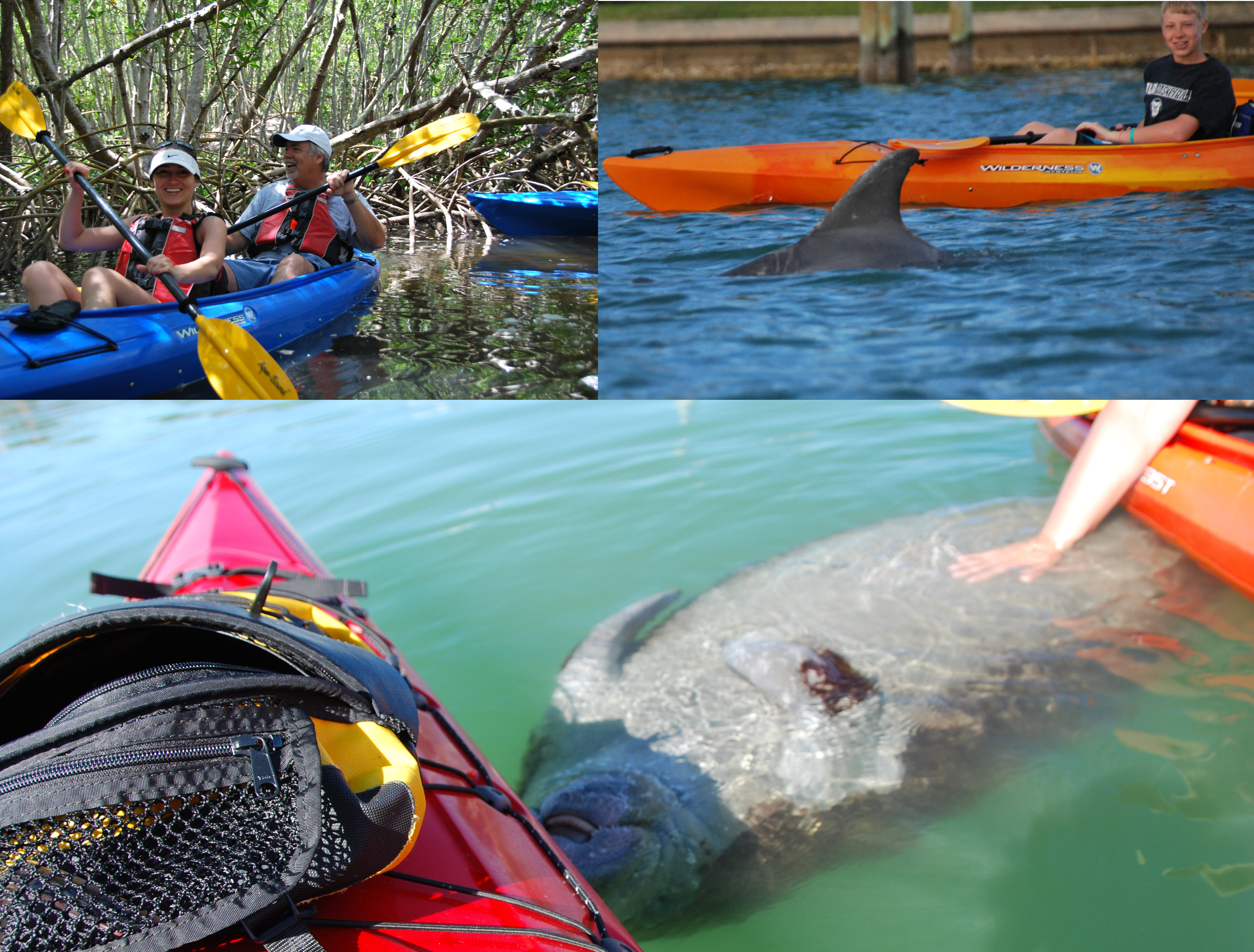 Kayaking on Lido Key, a barrier island in Sarasota, is quite the experience. It's a beautiful little island located right on the Gulf of Mexico. You get to experience the beautiful blue waters of the gulf, and the calm peaceful waters of Sarasota Bay. That's the best of both worlds!
Kayaking is a great way to get out on the water. Being so close to the water allows you to see and experience so many of the great marine life southwest Florida has to offer. Having a guided tour gives you an up close and personalized experience with many of the creatures that call this area home. Our guides are local to the area and are well versed in their locations and habits so they're able to give you the best viewing opportunities possible.
Adventure Kayak Outfitters has tours that are perfect for people of any age. The calm bay waters make kayaking accessible for everyone. Parents can rent tandem kayaks so children don't have to paddle alone, children can double up. It's up to you. Sarasota is the perfect place to make family memories that will last a lifetime! This is the perfect place to plan a day for an experience the whole family won't forget. What's better than a relaxing trip in paradise? Just remember the camera to capture it all!
Take some time while you're here in Sarasota to have a different type of experience on the water. Book your tour and get your vacation started today! Your adventure begins here.