One of Sarasota's best kept secrets is Ted Sperling Park on Lido Key. It's located on the southern tip of Lido Key, and the park provides many unique opportunities for nature lovers to explore both on land and by kayak. And if you're looking to see dolphins and manatees, look no further, you've found your perfect spot!
Sometimes, some of the best places to see manatees aren't very publicized. That's the case with Lido Key. Locals and tourists alike have discovered that this area is well liked by manatees due to its shallow grassy waters. If you're out on a kayak tour, you can usually spot them. And these manatees definitely have no qualms about swimming right up to your kayak, they're so used to seeing them at this quiet location.
Adventure Kayak Outfitters launch location on Lido Key is perfect for kayakers looking for adventure. Not only does it have the exotic mangrove tunnels offering a few different paths to explore. But it also has many picturesque views and of course many different types of native wildlife, both aquatic and airborne.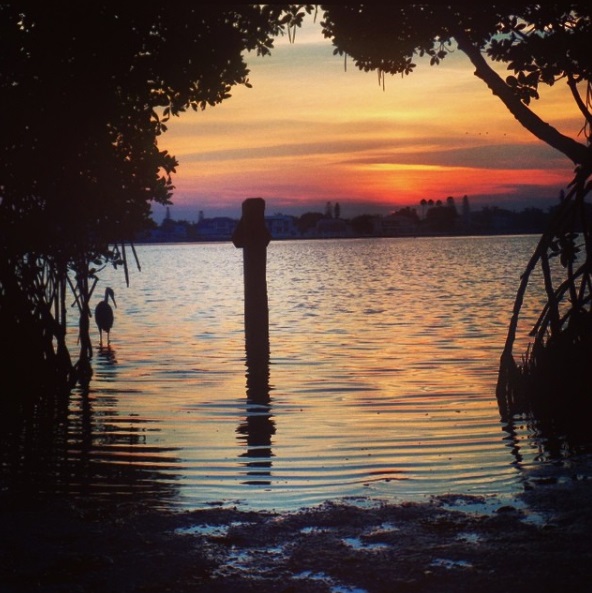 Ted Sperling Park isn't only home to manatees, but also native dolphins. They are often seen frolicking about, and they too aren't shy. Many times they seem to be putting on a show for us or will follow our kayaks around for a bit. They're so much fun to watch playing around in the water!
When you take a kayak tour with our experienced native guides, they can help to point out both dolphins and manatees, and take you to the spots you're most likely to see them. While we can't control nature, we usually do see them on our tours. It's best to keep your eyes peeled and not miss anything. Our tours will definitely provide a memory to last a lifetime!