We love what we do, and love that our clients can see our enthusiasm. We got this review in our inbox and thought it would be great to share it!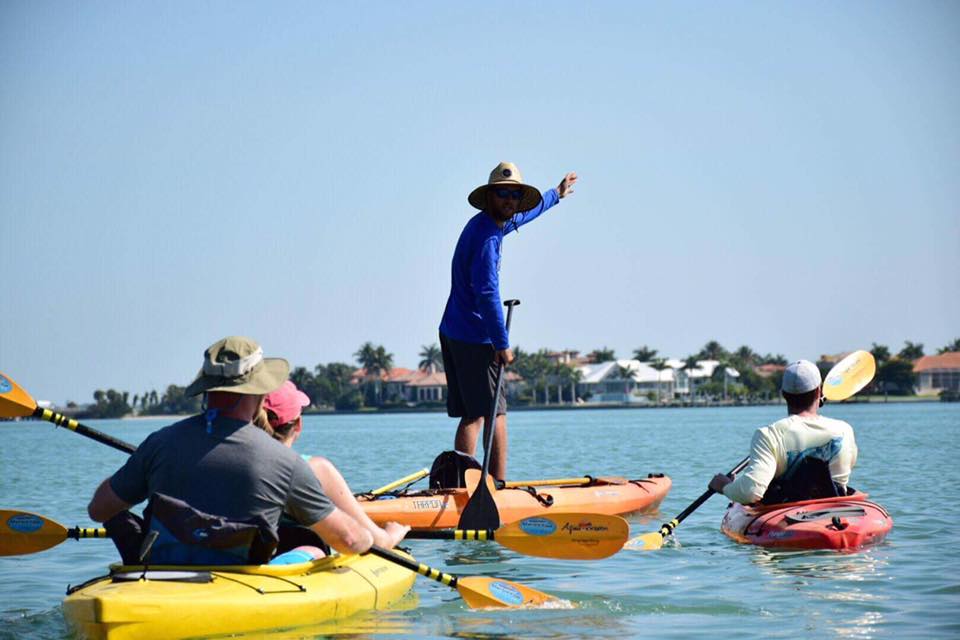 Jennie O
"Review on your great kayak tour guide Dan
Sorry this is a few months late but wanted to let you know what a great tour my 22yr old daughter & I had in mid August at your Taft Dr. location. I also put a review on tripadvisor today…
We didn't have reservations but lucked into it being a quiet morning (Florida kids just returned to school I think) and Dan being available to take us on a great tour of Sarasota Bay near St. Armands/Lido area. He was not only fun, but gave us great info about the bay, its plant and sealife and much more. We lucked out that day and not only saw 2-3 manatees up close (they came to us) at the entrance of one of the inlets that goes through Lido key near St Armands but also a 25 min display of dolphins "sharking" a school of fish. Dan made sure we kept far enough back to not disturb the manatees or dolphins but had a running commentary on what was going on and was just as excited as we were.
My parents have lived full time in Sarasota for 30 years and just moved to a retirement community near St. Armands and I've never had such fun on the water. Please tell Dan how much we enjoyed his interesting and informative tour and hope to see him again on future visits to do more kayaking. That day is one of those "We'll remember this the rest of our lives" times!
I'll also recommend your company to my many family members who love coming to beautiful Sarasota."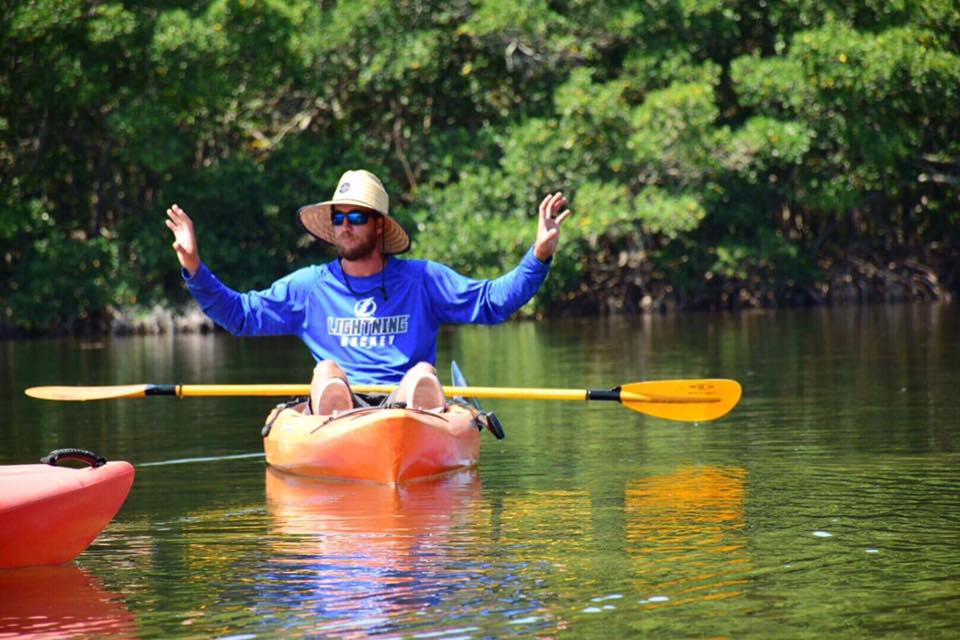 Kayaking is a great way to get up close and personal to some of nature's most beautiful creatures and locations. We are lucky here in Sarasota Bay to have dolphins, manatees, as well as beautiful native birds and gorgeous landscape. See some of our other reviews on Trip Advisor and Facebook. To schedule a kayak tour, visit us online and save $5.oo.