Why do most people go on vacation? For some it's to get away. For others a vacation is a time  to relax and get a break from work and stress. For other's it's a time away with family and loved ones, a time to create memories to last a lifetime. What better way to create a memorable vacation than by creating memories on a kayak tour?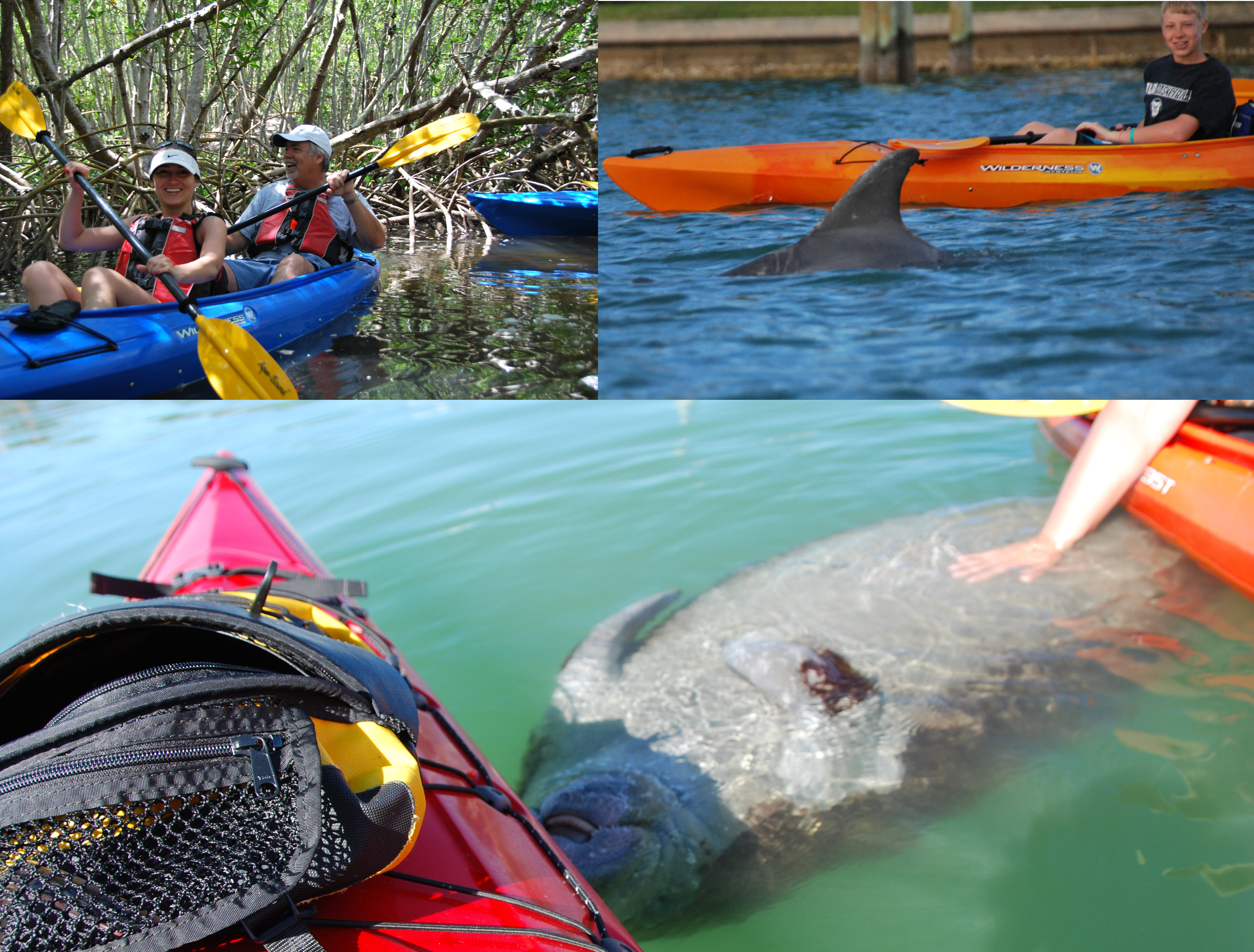 Vacations are always fun, there are so many opportunities knocking at every door. When you come to Sarasota, FL, those opportunities are even more compounded. Sarasota is just south of Tampa, just west of all the Orlando theme parks. And right in the heart of Siesta Key Beach, which has been named the top beach in the country several times. Where could you find a better location to vacation?
At our kayak launch location in Lido Key, we are situated in a beautiful Sarasota location close to Siesta Key, Longboat Key, Anna Maria Island, Bradenton, Lakewood Ranch, and Venice. There are many locations which offer kayak tours, but the best kayaking is here in Sarasota.
Not only does Sarasota offer beautiful, lush scenery, but it also offers some amazing wonderful wildlife. This wildlife features Florida's rich history. On our kayak tours we see many different animals including the bottle-nosed dolphin, the manatee, sea turtles, white pelicans, great egrets, ospreys, hawks, and bald eagles. These sightings can occur at any time.
When you're looking to include a little adventure on your vacation, a trip through the exotic mangrove tunnels of Lido Key is the perfect addition to your Sarasota vacation. Between the serene beauty, and the scenic views, there's nothing more you could ask for in a family vacation.
It will be so exciting when you see your first manatee or dolphin swim up beside you. These are sure to be memories to last a lifetime! Giving your family something to remember when they're older is what is important when choosing family vacations when they're younger. So book both a fun and a memorable tour with Adventure Kayak Outfitters today!